Vissla North Seas Wetsuit 5/4 hooded full suit
Review by: Gerome
Wetsuit Materials: I-Foam Premium limestone based neoprene, upcycled nylon exterior, solvent free lamination 
What we like: Very warm, super comfortable and easy to get in and out of
What we don't: Not a whole lot
Rating: 9/10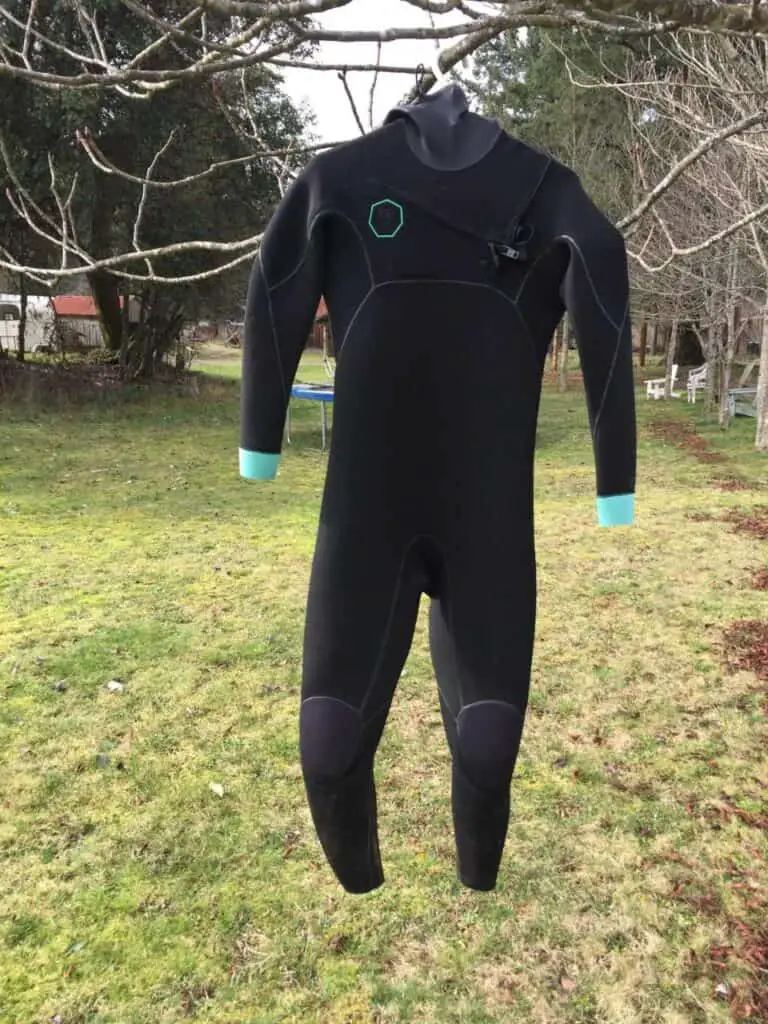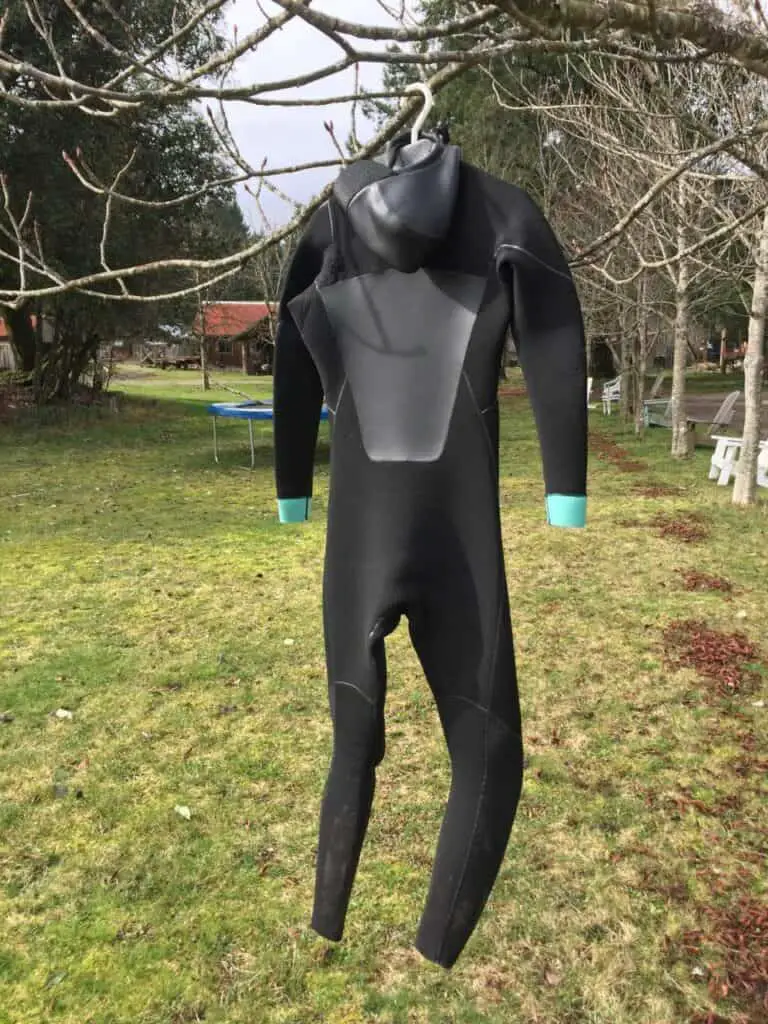 What does Vissla say?:
"An ode to the cold water surfer. With advanced materials and features, the North Seas is a technical series of wetsuits designed and constructed for the coldest of surfing climates.
While using the same premium and eco-friendly materials as the High Seas wetsuit, the North Seas wetsuit is made with additional features that provide a whole new level of warmth and durability."
Key Features:
Warmth & Stretch:
• I-Foam Premium- the lightest weight, warmest & stretchiest Japanese limestone based neoprene available; significantly less weight, enhanced flexibility and superior comfort.
• Full body thermal and hollow fiber Brain Fuzz lining insulates heat and dries fast
• Upcycled Nylon XTEND exterior fabric: Eco-friendly, lighter, flexible, anti-fade stretch jersey made by Bluesign approved mills.
• Dope Dyed Fabric- A softer, eco-friendly, anti-fade made by Bluesign approved mills.
• AquaA eco-friendly water-based lamination is completely solvent free with no harmful chemicals.
Fit:
• New improved fit for better range of motion – anatomically engineered body lines with minimal seams for unrestricted performance and warmth
Durable & Water-tight:
• PK S-LOCK Water Tight Zipper – Chest-zip entry with Cris-X panels for easy entry and minimal bulk with a perfect fit
• Power Seam is an advanced, flexible, waterproofing sealant used on the outside of the seams for added durability and warmth
• Vissla's super stretch Neo 2.0 tape allows for maximum seam sealing while having unrestricted stretch and comfort.
• Smoothy Panels – Repels wind + water
• Tripled glued seams
• Glideskin on the neck, seals to skin to prevent flushing
• Knee pad – Supratex abrasion resistant jersey for flexibility and strength
• Liquid taped on the cuffs, seals to prevent flushing
• Easy access secure key cord
What are the key features in your opinion?
V-foam rubber made from limestone. No petroleum products. There is a  "Fleece" lining covering nearly every part of the suit, this dries quickly so it's much more pleasant to put the suit on even if it's a bit wet. Taped and glued seams means no leaks whatsoever.
How Warm is It?
VERY warm. Used primarily on the west  coast of Canada and I've never been cold in it, even in the middle of winter. Huge difference from my previous worn out suit.
Comfort / Flexibility and sizing?
Super comfortable and flexible for how thick it is. This is probably  the easiest wetsuit to put on that I've owned. Despite being a thick winter suit, the rubber is very stretchy.
MT fits like a glove for me at 189cm and 78kg.
VISSLA NORTH SEAS WETSUIT SIZE CHART
What do you think of its construction quality?
Quality is very good and I have no real complaints. The only small gripes I could make are that the smooth material on the inside of the arm cuff does seem to rip easily if you aren't careful, also this suit does seem to be more prone to creasing than other suits I've owned. 
How has it held up over time?
I've used it for about a year. Probably 50 days in the water. It's held up really well and I expect it to last me a few more seasons.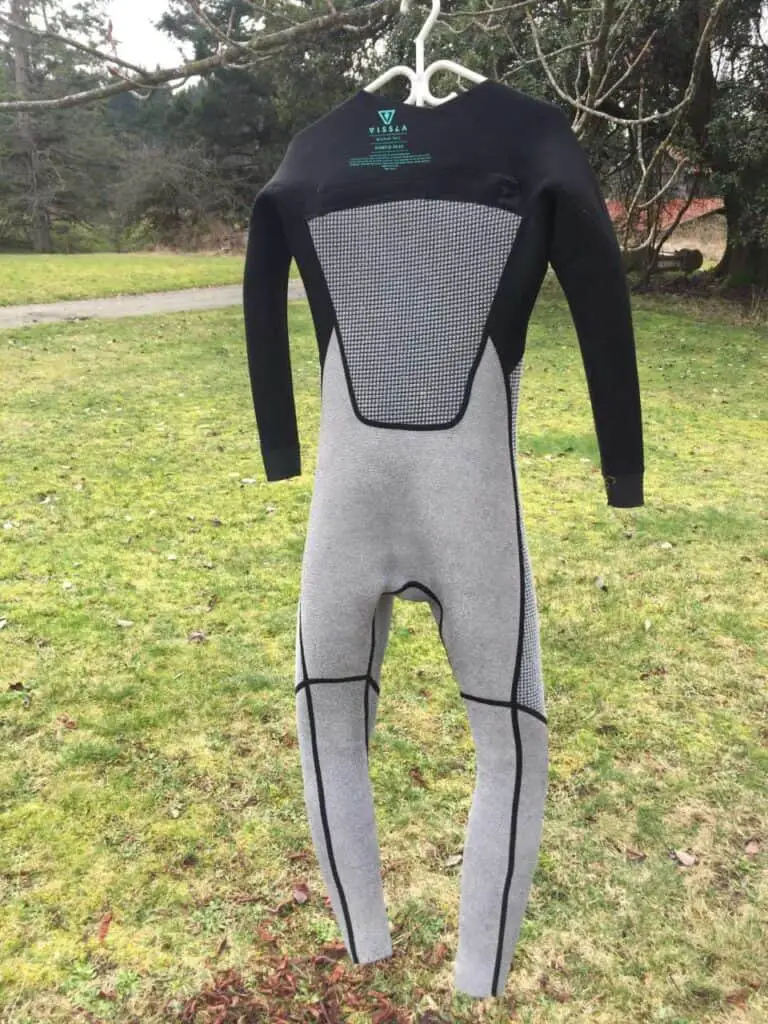 Your thoughts on the price and value of the Vissla North Seas Wetsuit?
I got it on sale for around $350 (CAD) and I think it's great value at that price.
Final Thoughts and Rating
I would rate this suit as 9/10. 
Much better than my previous Xcel Infiniti 5/4. I like the blue cuffs. I think it adds a good balance of understated flare compared to a totally black suit. 
---
Have you got a Vissla North Seas Wetsuit yourself – if so please let us know your feedback below!
Please check out our other Wetsuit reviews while you are here or feel free to submit your own wetsuit review HERE.