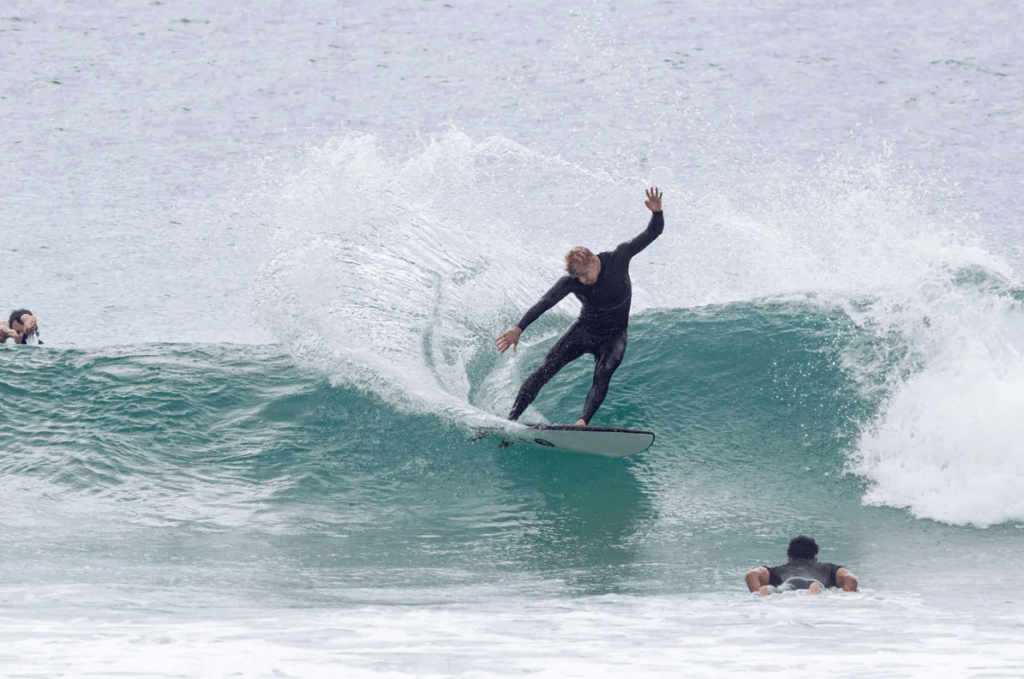 MF Softboards (Mick Fanning Softboards) have run a pretty cool competition this year, inviting shapers around the world to submit their designs for a new softboard concept. The response was apparently overwhelming.
The idea behind the competition was to raise awareness of the creatives who are the heart and soul of the sport of surfing as part of the WSL's #StayLocal campaign, which shines a light on the world's best surfers supporting their local surf communities and inspiring surfers everywhere to do the same.
Four designs were selected through a public vote via the WSL Instagram story to progress to the final.
Along with the four finalists Mick also selected two entries to move directly into the final.
Starting with the CNC file that each designer submitted during round one of the competition MF Softboards milled their design from an EPS blank. Once the EPS core was finish shaped our Hybrid Carbon Spine and Epoxy Shell construction was utilised to ensure maximum performance in the water.
All six boards were delivered to Mick for him to put them through their paces on the peeling righthand walls of his home break Snapper Rocks.
The PRIZE: 
The winning board will be included in the 2021 MF SOFTBOARDS Range with the designer winning a global manufacturing distribution royalty agreement.  
And the winner is: Mitsunori Kumagai's Kuma Fish
"Great Small Wave Catcher" The Flat deck makes increases the volume to help catch waves and provide more speed in poor conditions, A Slight forward placed concave bottom with a deep exit Vee that increases the tail rocker. This board is incredibly fast and finds hidden pockets of speed on waves. Enjoy……………"
Mitsunori Kumagai is KUMA surfboards shaper based in Australia's Gold Coast. He was born and grew up in Japan. In 2005 Kuma decided to move to Australia to pursue his passion of surfing and make surfboards. His first board was shaped in a garage at a rented house. Since then he has been shaping surfboards for 15 years.
This design is 5'6 x 20 1/16 x 2 3/8 29.38L 
Check out the video below of Mick Fanning testing out all the 6 boards which made the final, and Mistunori's reaction when he won!