About Lizzy Art
The beautiful artwork of Lizzy Art is supremely enjoyable and a gift for our eyes. The work of Lisa Marque, French born but raised in Portugal, is today based beside the seaside city of Peniche.
Lisa has been exploring her passion for the ocean and surfing through her illustrations since 2013.
"My illustration work is inspired in my simple life by the Ocean, and what it represents for me. I see surf as a way for the spiritual and self improvement, and the Ocean my great master. The ocean teaches me, and what I draw is a consequence of what I learned from it. Drawing is my way of sharing my truths." (Lizzy Art)
Lizzy Art utilizes a mix of Bohemian inspirations, ethnical colors and patterns, american indian representations,  geometric figures and retro surf iconography, all drawn from the power and soul of the Ocean. 
You can find Lizzy Art on all formats from postcards, posters to huge wall paintings.
(Some of) The Best of Lizzy Art
Please note all images are the property of the artist.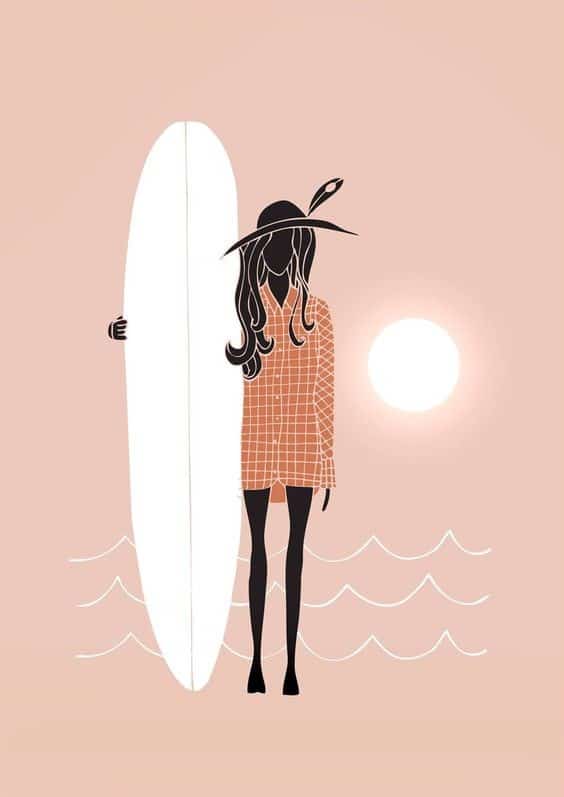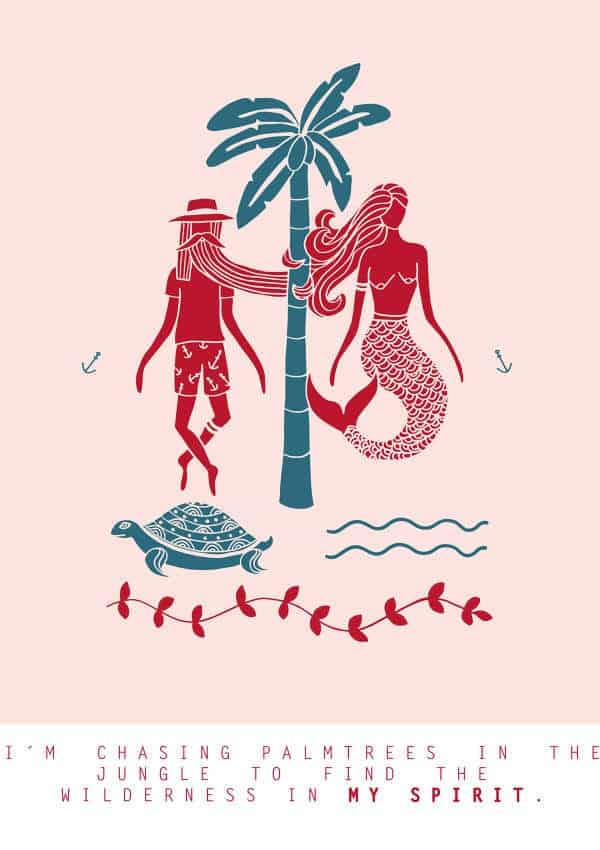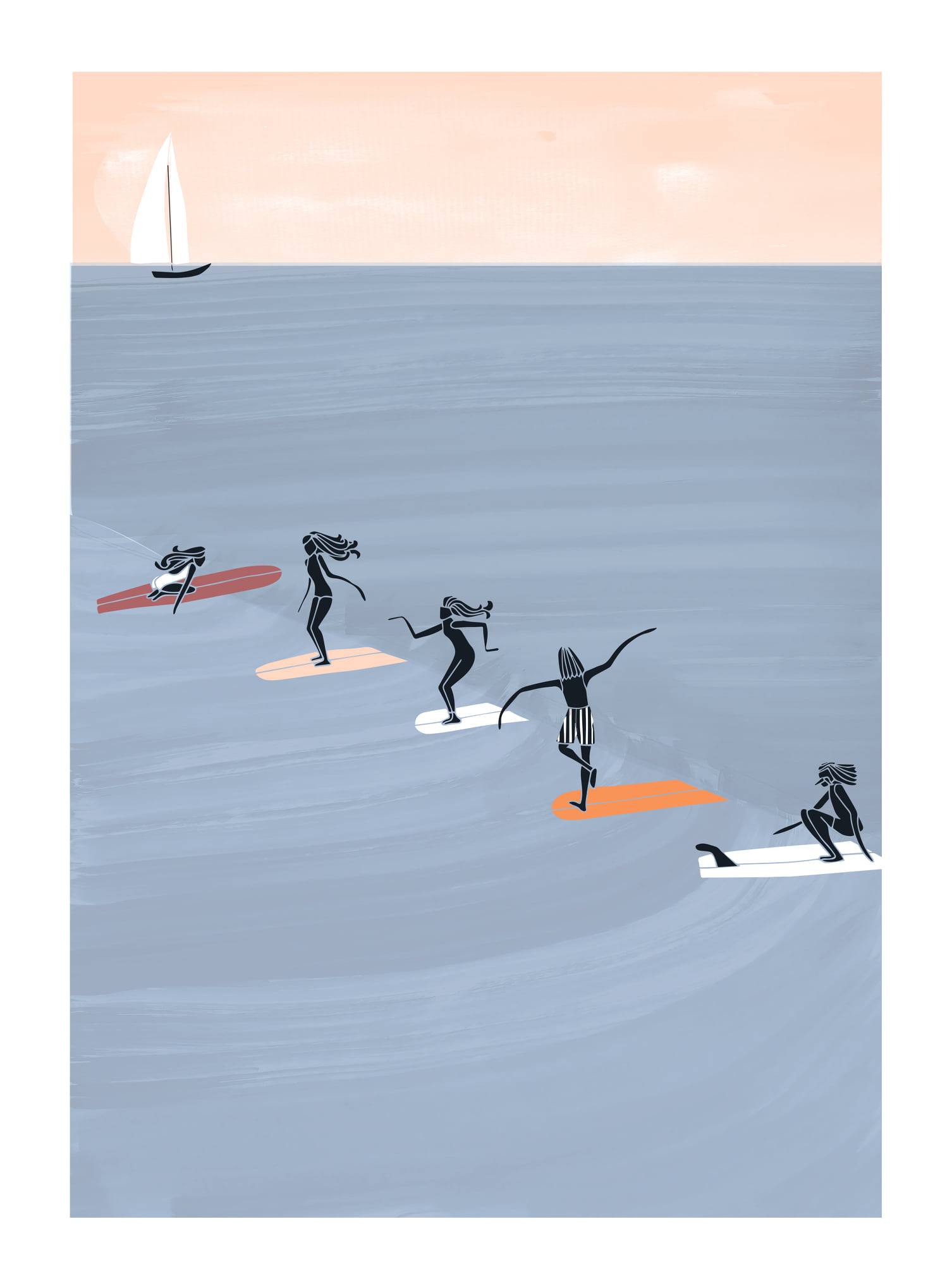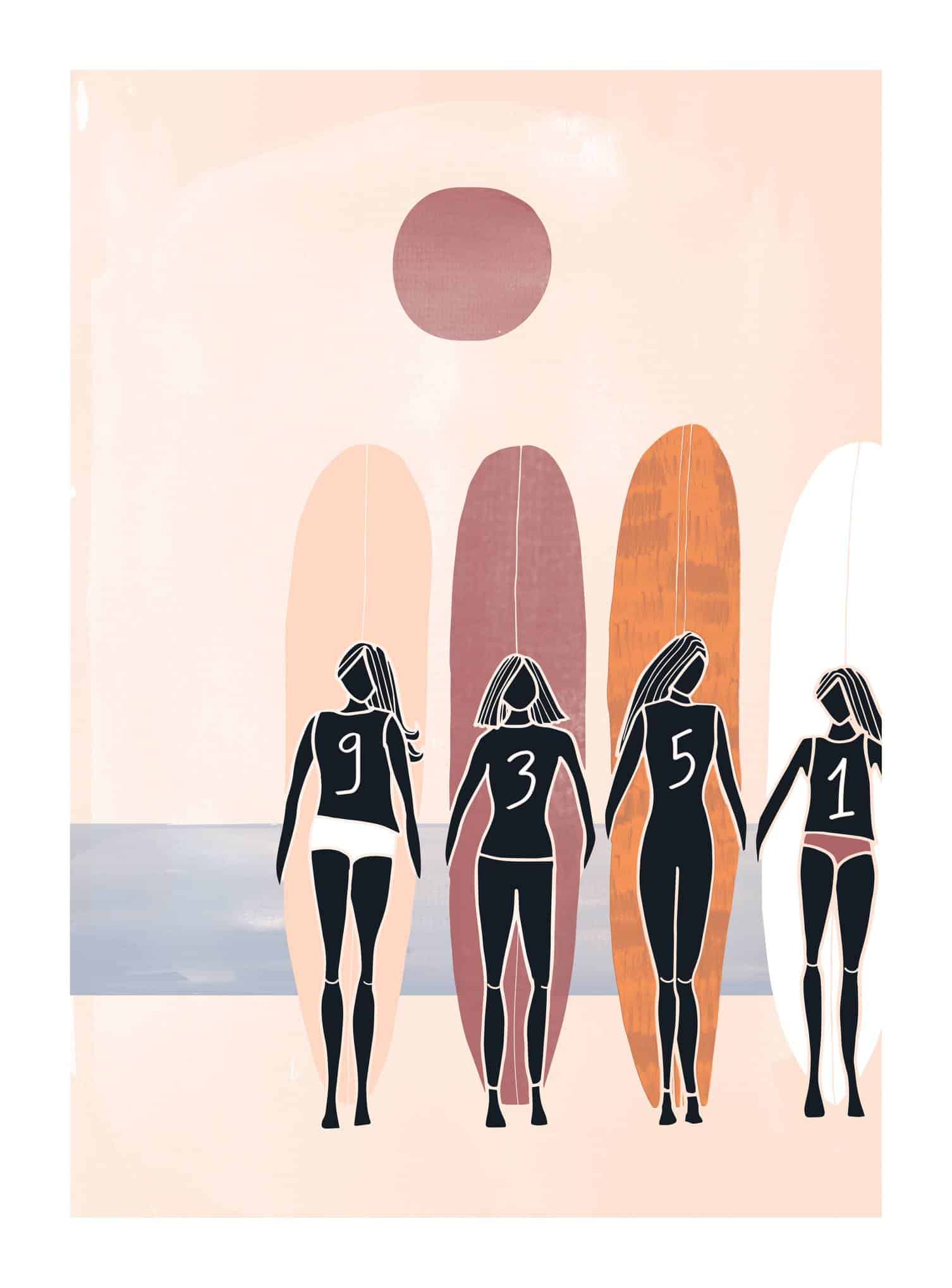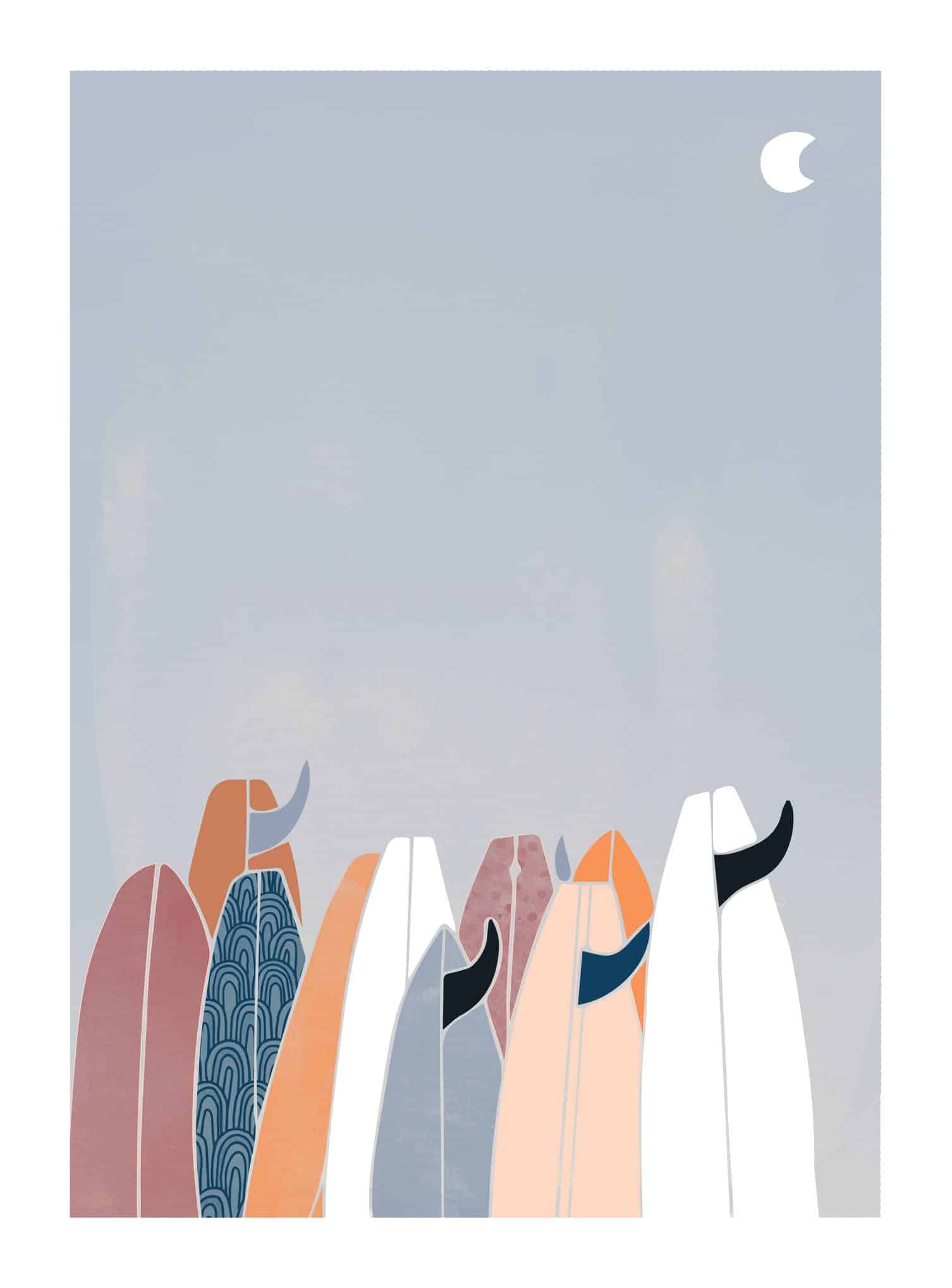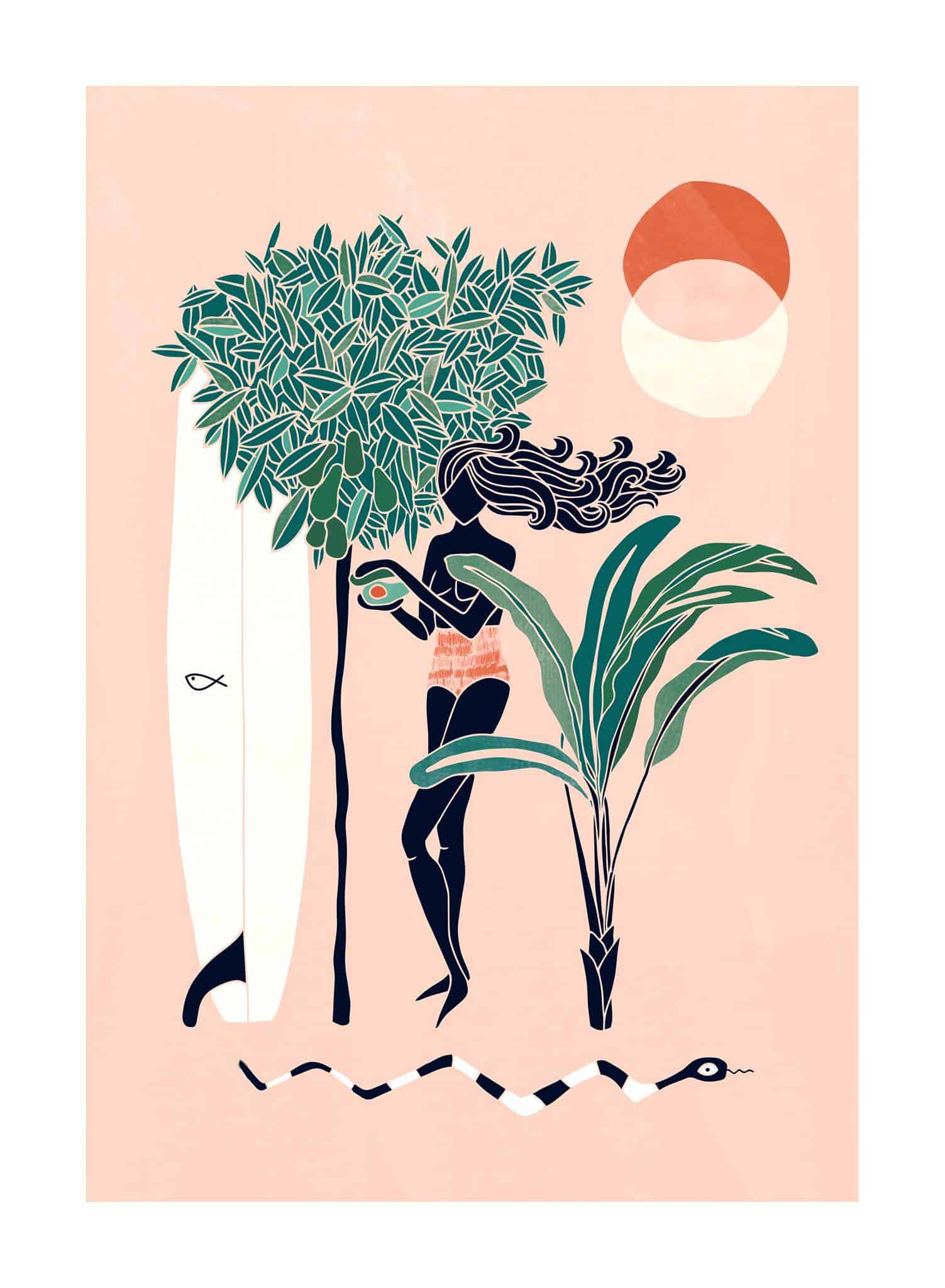 You can support Lizzy Art and buy directly from her website here.
Get Foamie will continue to showcase our favourite surf artists, as well soft top surfboards and wetsuits, so check them out while you are here – thanks for dropping by!