ABOUT ANDY DAVIS ART
Andy Davis is a legend of the surf art scene, providing the surf world with his unique laid back surfer characters for over 2 decades. He has influenced many other artists that have followed and worked with many major surf brands with his artwork used across different mediums.
Generally using faceless characters, Andy utilises simple lines and minimal designs, but effortlessly conveys so much more. 
His designs convey the easy going surfer mentality with such a unique style, and that is the reason I think his artwork stands out and appeals to both surfers and non surfers alike.
As a surfer himself, Andy's focus on the mellower side of surfing came about in the late 1990's when he befriended a number of influential surfers such as Joel Tudor, Jimmy Gamboa and Dane Peterson among others. Hanging around these early pioneers in the resurgence of the modern longboard and alternative surfboard era (ie traditional logs, eggs and fishes etc) flipped his focus from high performance shortboards to a ride anything approach which had a big influence on his work.
(Some of) The Best of Andy Davis Art
Please note all images are the property of the artist and sourced from Andydavisdesigns.com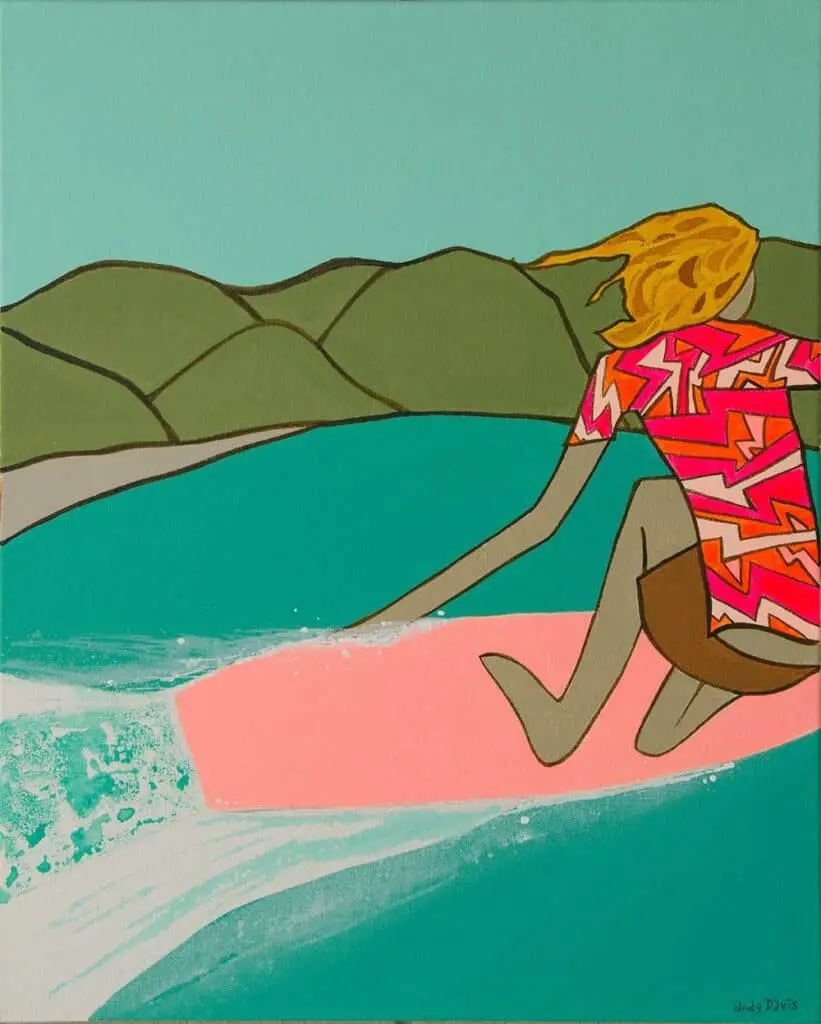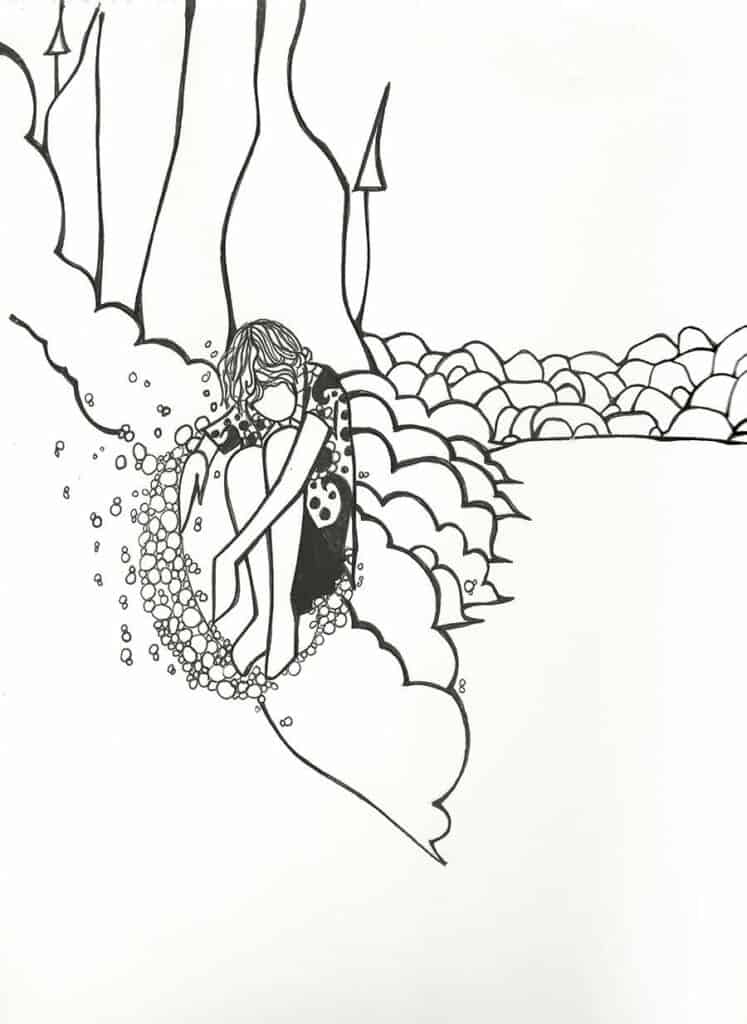 Andy Davis surf art is available for purchase directly from his website here, and there is so much more amazing artwork available than what we have selected above. 
Get Foamie will continue to showcase our favourite surf artists, as well soft top surfboards and wetsuits, so check them out while you are here – thanks for dropping by!